IPL Machine for skin rejuvenation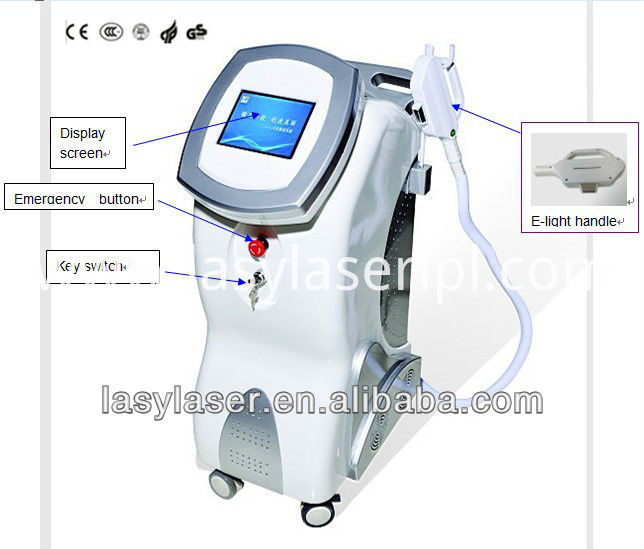 Technical parameters
| | |
| --- | --- |
| Model | E-09 |
| Range of Spectrum | 480,530,640-1200nm |
| Option | 430,585-1200nm |
| RF Frequency | 10MHz |
| Max RF Output | 0-100J/cm³ |
| Density of IPL Energy | 1-50J/cm², adjustable |
| Spot Size | 8*30mm² 13*40mm² 15*50mm² Optional |
| Amount of Pulse | 1-6, adjustable |
| Interval of Pulse | 1-99ms, adjustable |
| Sub-pulse Width | 0.1-9.9ms,adjustable |
| Emitting cycle | 1-4s, adjustable |
| Skin Cooling | -4-10 Degrees |
| Display Screen | 8.4 inch LCD color touch screen |
| Cooling Way | Wind, water and handle with semiconductor cooling |
| Power Supply | 110V/220V, 50Hz/60Hz, 12A/6A 1200W |
| Dimension | 54*62*120cm |
| Weight | 58kg |
How does our IPL RF Beauty Equipment work on the Hair Removal?
The melanin in the hair (which gives hair its colour) absorb the light, which is momentarily converted into heat. This heat is transferred to the growth cells at the root of the hair, permanently disabling them. Most colours of unwanted hair can be removed from all parts of the body, except very sensitive areas such as the inside of the nose and ear.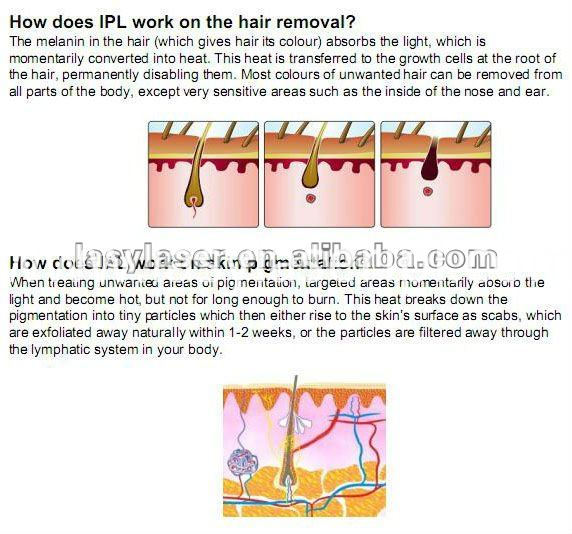 Application Range:
1.Remove undesired hair permanently from various areas of the body for all kinds of hair color;
2.Remove speckles\age spot\sun-induced freckles from various types of skin;
3.Remove facial vascular lesions;
4.Skin rejuvenating and lessen deep wrinkles;
5.Tighten skin and remove acne.
6.Skin whitening.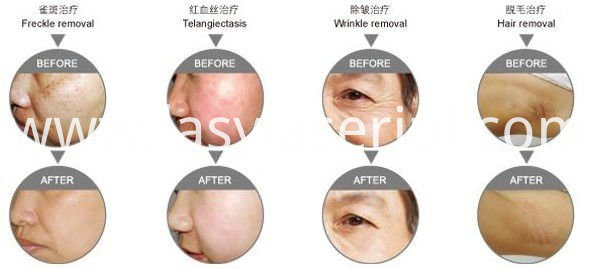 Machine Details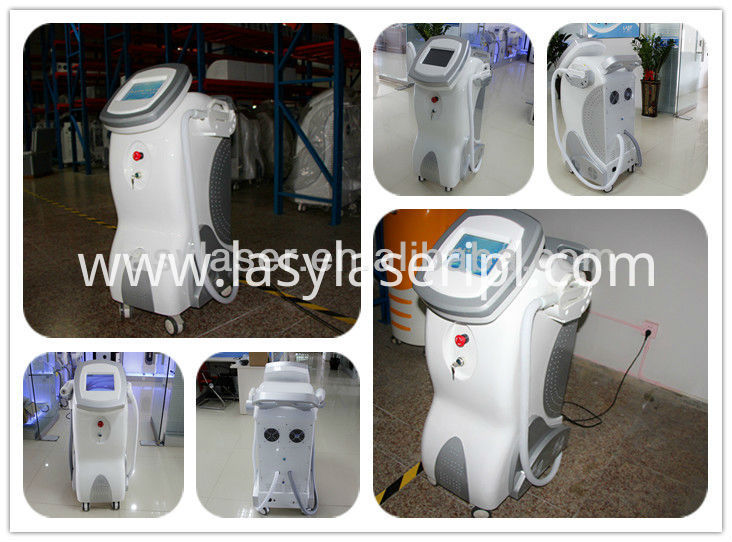 8mm*30mm treatment handle
13mm*40mm treatment handle
15mm*50mm treatment handle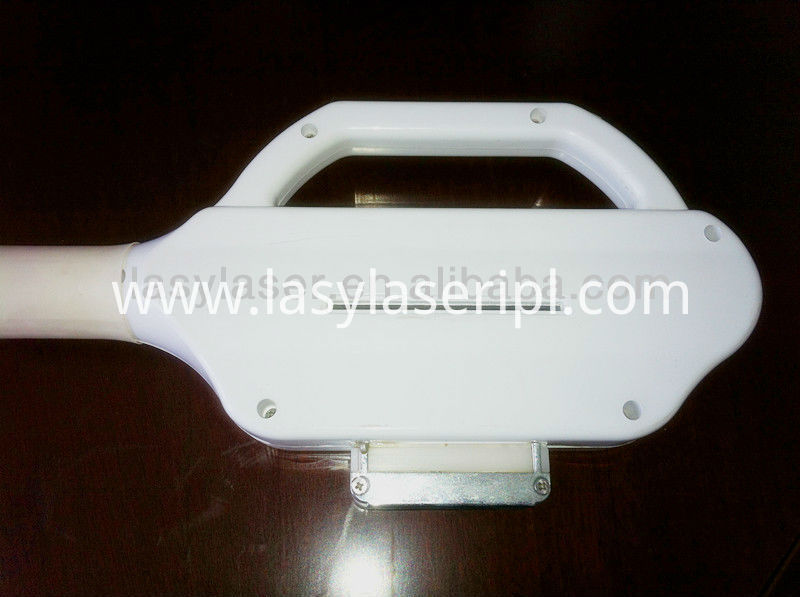 Company advantage
1. Specialized in production of medical and aesthetic equipments for many years.
2. The professional and innovative engineers are the pioneers of optoelectronics in China.
3. ISO9001 proved Quality control and test system, each machine is in the best quality control.
4. CE proved machines, the key for you to legally use and sell the machine.
5. Spare parts self produced, production cost is in control.
6. We provide 1 years warranty, the only one in China to supply 1 year warranty. Within warranty, we offer free repairing service and provide replacement parts for free.
Service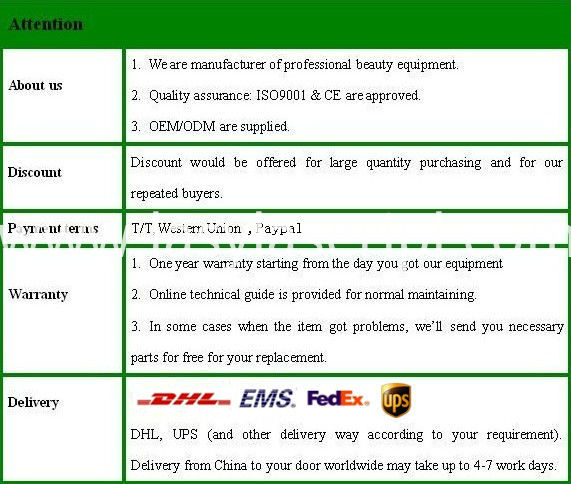 Certificate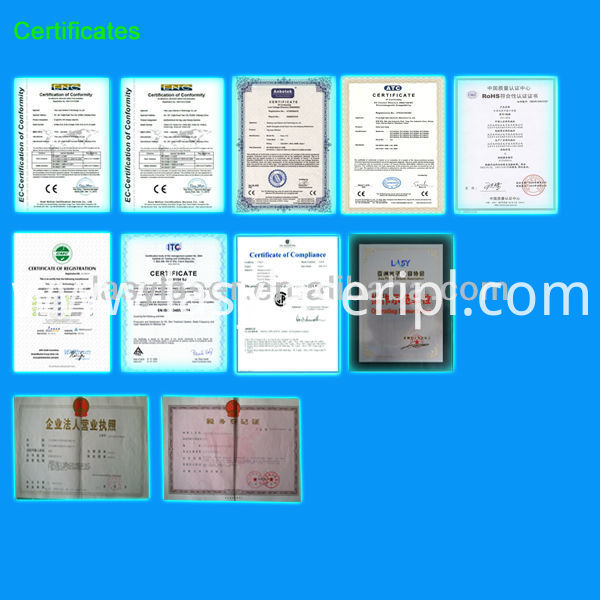 Company&Factory Profile