Yinhe-V12 From Lasylaser Tattoo machine nd yag laser removal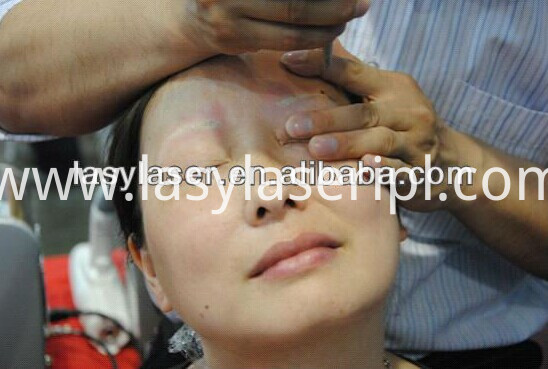 Applications:
1) Removal of eyebrow line, eye line, lip line...etc
2) Removal of tattoo(red, blue, black...etc)
3) Clearance speckle, black naevus, fleck, age spots...etc
4) Removal of vascular lesion and spider vessel...etc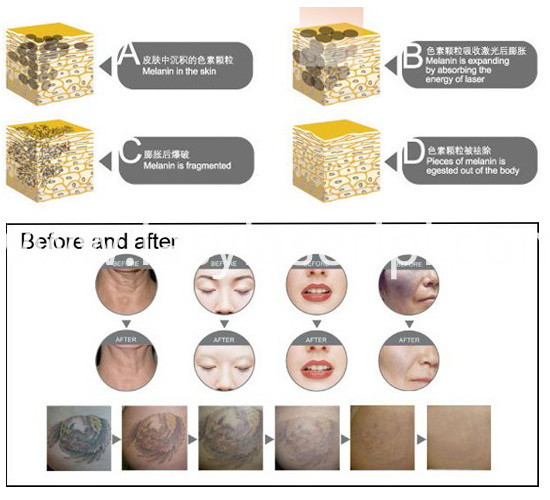 Feature and Benefits:
1) Innovative in laser technology, strict in technical detection, precise in manufacture.
2) Special designed cooling system ensures constantly working.
3) New fashionable outlook design.
4) Portable and aseismatic, convenient for transportation.
5) No injury to normal tissue.
6) Remove pigmentation without side effects or scar.
7) Accurate infrared indication light makes the spot position more accurately and increases the utilization of light point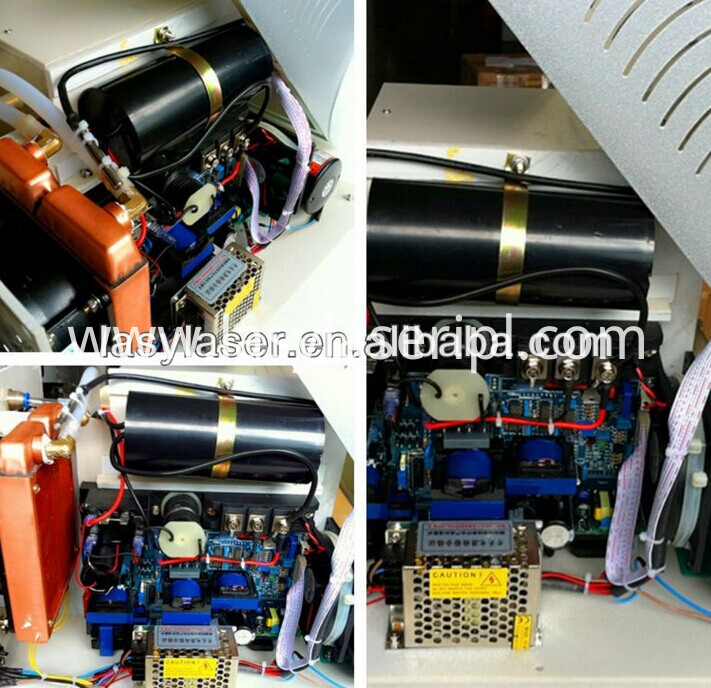 Secification of Yinhe-V12 Nd Yag Laser
| | |
| --- | --- |
| Laser type | Sapphire Switch-Q / KTP / YAG Laser |
| Wave length | wavelength 1064nm & 532nm |
| Width of pulse | 3.5-10ns |
| Facular diameter | 1-7mm |
| Pulse energy | 0-1500mj |
| Pulse rate | 1-6Hz |
| Net weight | 16kg |
| Dimension | 42cm * 25cm * 24cm |
| Voltage | 220V / 110V / 12A 50Hz(60Hz) |
| Cooling system | Wind + water + semiconductor cooling |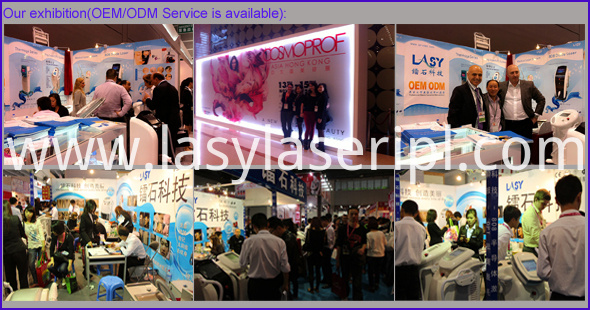 FAQ About Tattoo Removal From Lasylaser
1. Why does the ink stay in the skin when you have a tattoo?
When you have a tattoo the particles of ink are too large for the body to destroy, so instead, it encapsulates the particles of ink with a network of collagen fibres as the skin heals, and there the tattoo remains.
2. How does the laser work to remove it?
The laser emits a pulse of light that is preferentially absorbed into certain colours of ink. The light enters the skin at a speed that is too fast to heat the skin (billionths of a second), instead, it produces a shock wave effect and breaks up the ink particles into smaller pieces, the body then recognises these particles as something that shouldn t be there and attacks them, removing them naturally via the body s own natural elimination system.
3. Can you treat all colours?
No. Light is measured in nanometres and there are two wavelengths of light that are emitted from this laser C one is invisible infrared light (1064nm) and the other is visible green light (532nm). The infrared wavelength is preferably absorbed into black and dark blue inks, whereas the green light is absorbed by red ink. It is possible to treat some other colours although white, yellow and bright colours are difficult. This is not usually a problem however, as lighter colours cover very easily. If you wish to cover-up an existing tattoo then the darker colours will be faded or removed, allowing you greater choice of size and colour of the cover- up design you choose.
4. Will the tattoo be removed in one treatment?
No, that us very unlikely. The light can only shatter a certain amount ink in one treatment, so several treatments are needed at 4-6 weekly intervals to work through the layers. You will notice the tattoo fades more and more with every treatment you have. A test patch will be performed before a full session goes ahead to check how you react to the treatment. A professional tattoo can take between 4 C 5 treatments and sometimes only take 1 or 2. There are several factors that influence the number of treatments required, these can be down to how easily you heal, how deep the ink is in the skin, and the types of ink that were used. Generally speaking the longer you have had the tattoo and the darker it is, the easier it is to remove.
5. What happens to my skin after treatment?
The immediate after effect of the treatment is that the skin turns temporarily white, this is due to water evaporation and disappears with an hour or two. The skin also swells and feels like mild sunburn, this usually disappears within 24-48 hours. It may blister too. The body continues to remove ink after the treatment and the skin is usually back to normal within a few days.
6. Are there any side affects?
Sometimes if you use too high energy, bleeding and/or blistering can occur. Especially for lady's skin, very weak. So you just need to use the energy that can make the tattoos become white, begin from our original energy.
7. Will the laser treatment scarmy skin?
No. If bleeding or blistering does occur it is very important not to pick any scabs that may result when the skin is healing C this could cause scarring, and should be avoided as scar tissue can make further treatments more difficult.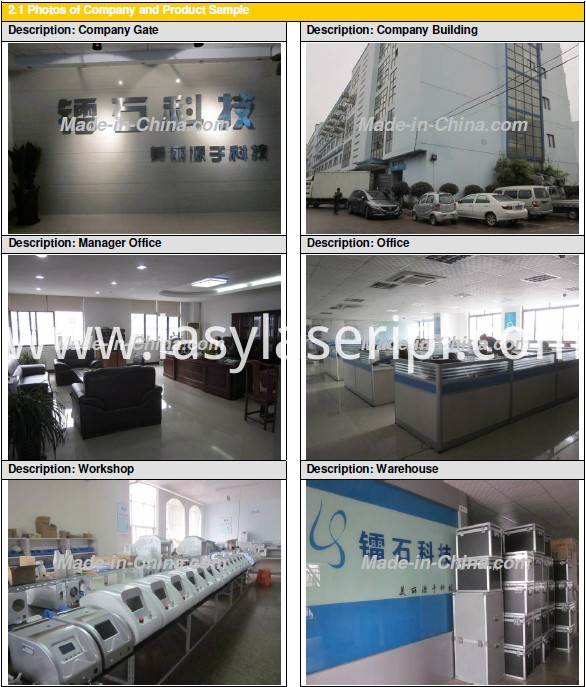 Welcome to Lasylaser--Best Solution with Beauty Machine for your salon

Looking for ideal
Makeup Removal Laser Machine
Manufacturer & supplier ? We have a wide selection at great prices to help you get creative. All the Laser Makeup Removal are quality guaranteed. We are China Origin Factory of Nd Yag Makeup Removal Laser. If you have any question, please feel free to contact us.
Product Categories : Tattoo Removal