Application Range
1.Skin renewing and resurfacing;
2.Wrinkle removal, skin tightening;
3.Acne and acne scar removal;
4.Smooth burnt scars and surgery scars, dermabrasion etc-;
5.Remove intractable chloasmas and pigmentation;
6.Sun damage recovery
Advantages
1.USA radio frequency laser, high quality and excellent performance
2.Thin round spot, strong penetration, even output energy
3.Compact structure design, make the machine looks like very smart and easy for move, greatly facility laser replacement and easy daily maintenance;
4.Display: 6" large touch-screen
5.Humanized software control
6.Excellent treatment results, not affect people`s normal life and study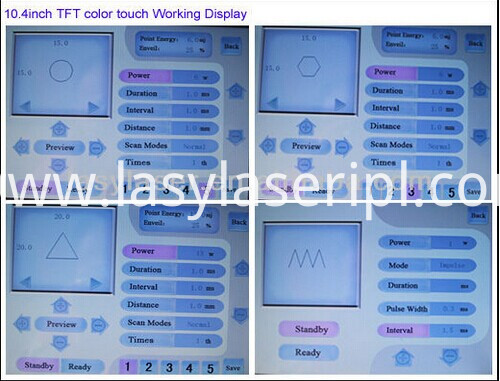 Specification
Wavelength 10.600 nm
Pulsed radiofrequency 0.530 W
Working state ultra pulse mode
Average power 30 W
Scan pattern: Square, rectangle, round, triangle, oval
Scan pattern size 0.1 x 0.1 mm-20 x 20 mm
Scan mode free scan; Sequence scan; maximum distance scan
Spot size ≥0.2 mm at the focus
Pulse duration 0.1-10 ms
Spot distance 0.1-2 mm
Pulse energy 1 mJ to 100 mJ adjustable on LCD screen
Interval between scanning 0-6s
Laser apparatus Sealed off laser device stimulated by direct current
Condenser focus f=50 mm
Beam divergence angle 0.3 mrad
Aiming beam 635 nm infrared ray
Beam transport device 7 articular arm
Cooling system air
Power supply 220 V / 110 V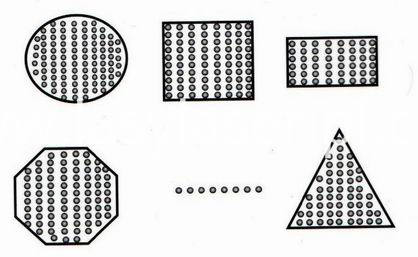 Shipping Way
DHL.UPS.TNT.FedEx.
Usually it will take about 5-7 working time to come to your door.
Training
Detailed user manual,CD and online education.
Warranty
We have one year warranty,two year update warranty and lifetime maintenance.
1.Within one year,if there is some accessory going wrong,we will send you the accessory at once,free of charge.
2.Within one month,if the machine is of any big fails,we will send you a new machine.
3.Within one year,if you send back the equipment for repair,we will be responsible for the repair,including the changes of accessories;Bothof them are free of charge.
4.If the buyer has any questions from our technical department,we can supply on-line service.